Superhero Topic!
During Spring 2 our Topic is going to be Superheros! We have lots to explore across this topic and will be aiming to discover the answer to our key learning question: what makes a superhero? Here, we will be looking at superheros who help us such as caretakers, cleaners, military-men and doctors. What is more, we will also be lucky enough to receive visits from some of these superheros too! We are hopeful of challenging some of the gender stereotypes around this topic too. In addition, we will also be bringing our topic to life by visiting Lea Green. Here, we will be afforded with the opportunity to role-play as a superhero and partake in a range of physical activities. Furthermore, we will also be developing our technology skills through navigating using GPS technology. It is sure to be a very meaningful and exciting topic indeed.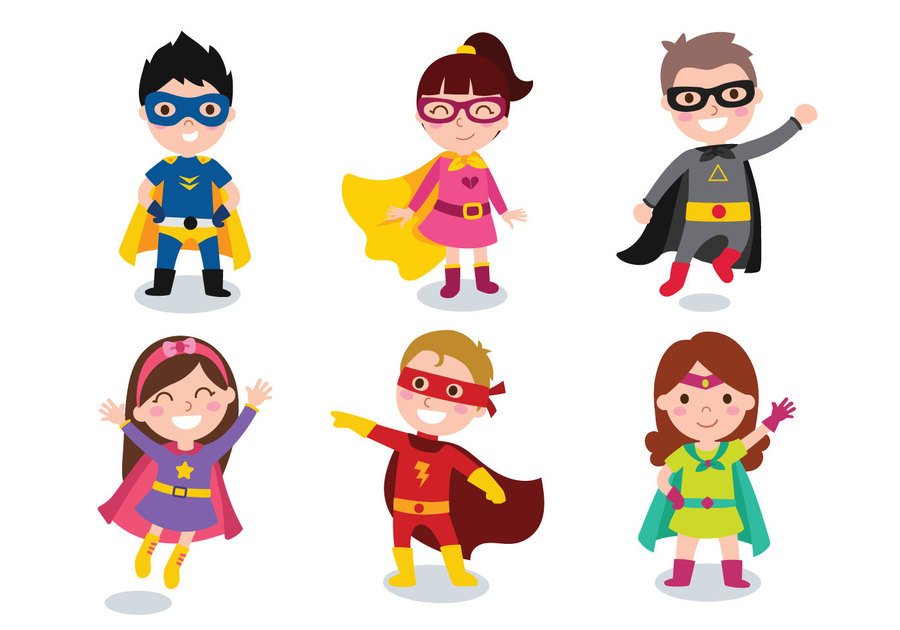 Internet Safety Superheros: How can we stay safe online?
This term we have been looking at how we can become internet safety superheros and considering how to stay safe online.
The children were challenged to problem solve and use their creative skills as they planned, implemented and reviewed an
online safety placard. The children noticed the use of the red cross and listed a range of adults both in school and at home
who we should tell if we find something inappropriate on our screens.
Then the children continued their line of inquiry, furthering the question of: 'how can we stay safe online?' by reading the fantastic book PenguinPig. Here, the children were invited to enter an online safety video competition. The children used technology to make their own online safety videos and we after hearing the results of the inter-school compeition,. we are delighted to announce that we won. Two of our children who starred in the video are going onto the final round of the competition which will be held at Dunnston innovation centre!
TAfter being inspired by our love of reading, the children then made up their own nonsense animals such as spidersnakes and tiger-tarantulas!
Finally, the children combined their learning about internet safety into a class song. We were able to make links in our learning later on in the term too!
"The internet is super, but some people like to trick!
So you must be a trooper and think before you CLICK!
STOP! Be safe online!"
Superhero training: how do superheros fly?
On Thursday, 14th March we were afforded with the fantastic opportunity to visit Lea Green recreational center at Matlock, where we trained to become real life superheros! Our key question to investigate here was: how do superheros fly? Throughout the day the wonderful staff at Lea Green afforded us with the opportunity to role-play as a superhero and partake in a range of physical activities. Here, the children showed their true superhero powers of resilience and teamwork. We learned that superheros continue to try, try, try again... even when things such as balancing become very tricky. Furthermore, we developed our technology skills through navigating using GPS technology. This was a fantastic day of learning and fun.
Superheros to the rescue: how can we save the environment?
On Wednesday, 20th March we will be visiting our local area and meeting a superhero... Michael Recycle! Micheal has been sent us to because he is feeling very sad about all of the litter around our local area! He explains that items such as plastic bags, banana skins, balloons and nappies can hundreds of years to degrade! He also explains that litter can be very dangerous to our animal friends and cause them to get ill and hurt. Micheal Recycle explained to us that he cannot save the environment on his own... he needed our help! The children then became real life superheros and saved our environment! We looked at where our litter should go. In the afternoon, we then looked at a collection of different materials and sorted them in as many different ways as we could find. We also explored the concept of up-cycling by making our very own litter bugs.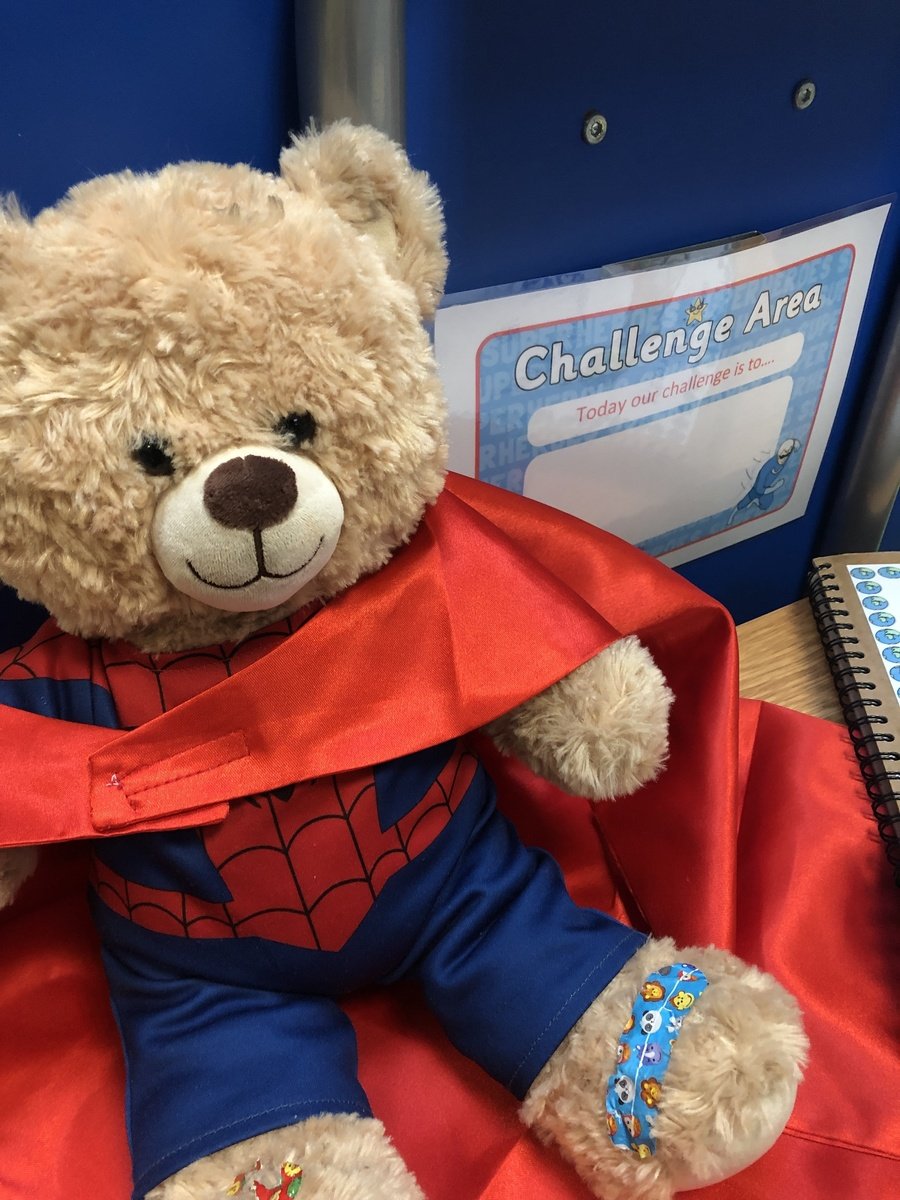 Multi-cultural day: what makes a VIP?
On Friday, 15th March we hosted multi-cultural day. In Reception class, we were presented with two VIP boxes that contained a range of different objects! Here, we had to investigate: what are these objects? What's more, the children hosted great discussions around the objects and were able to explain why these objects would be important for different people. We were very lucky to be afforded with the opportunity to hold and explore objects from Christianity such as: rosary beads, a bible and a religious icon from Turkey. The children were then challenged to investigate what different were objects were in a different VIP box! Here, we discovered that these objects were different and we looked closely at a Yad which is a Jewish ritual power, a Muslim prayer mat and beads and also a Sikh kara bracelet. In the afternoon, we considered why God is important to Christians. Here, we made our own red carpet full of VIPS and made lots of links to what makes a VIP. The most impressive link to be made was 'spider man is a VIP because he protects us like God protects Christians!'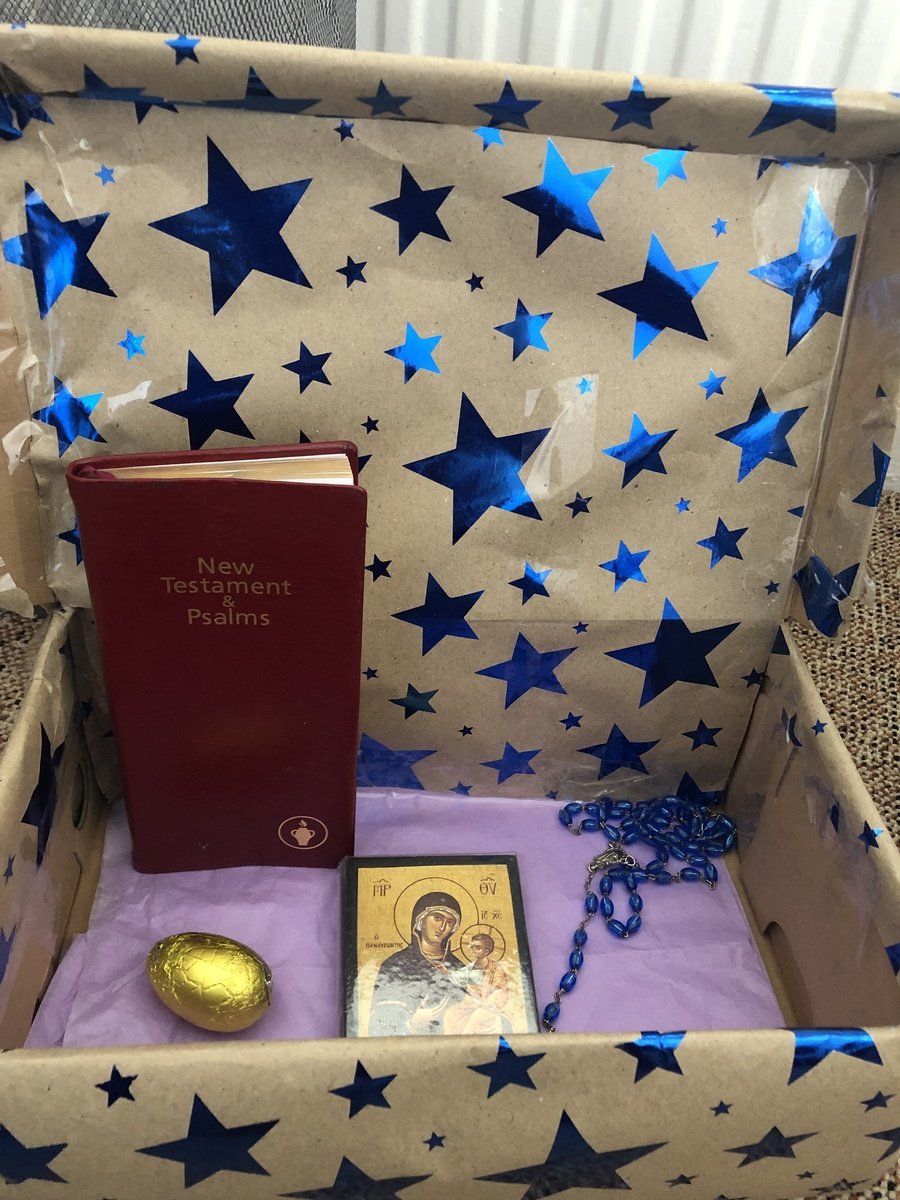 World book day: who is your favourite character?
On Thursday, 7th March we hosted World Book Day and celebrate our love of books! Going further, we used our media and material skills by designing our bookmarks. We then became authors of our own destiny by writing our very own stories staring the character we had come dressed as! The children had a fantastic day and Sue Hendra, author of Supertato even commented on of the children's outfits after a parent had sent it to her!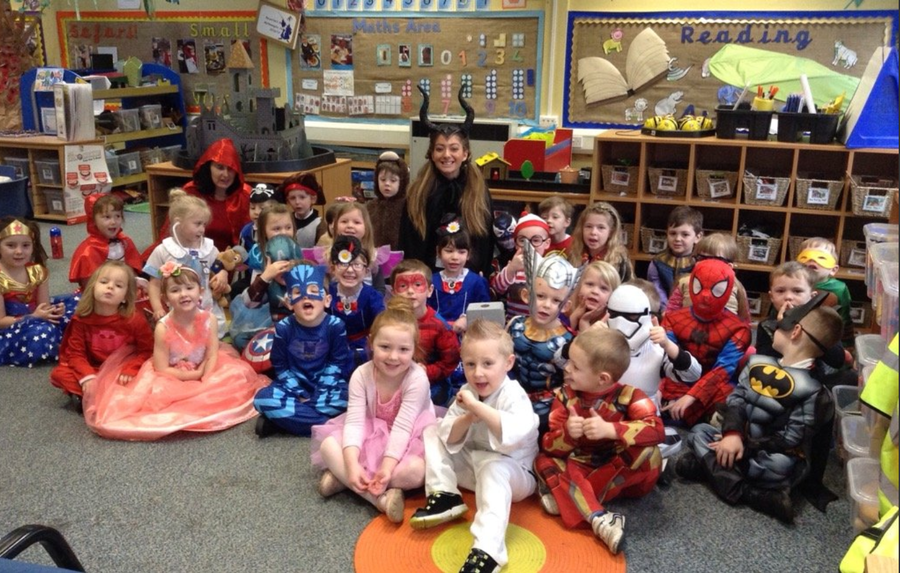 Polar Explorer Day: How do animals survive in the arctic without clothes?
On Monday, 25th March we celebrated Polar Explorer day and developed our scientific processing skills by investigating: how do animals survive in the arctic without clothes?
Supertato to the rescue! Mathematical thinking, writing and problem solving...